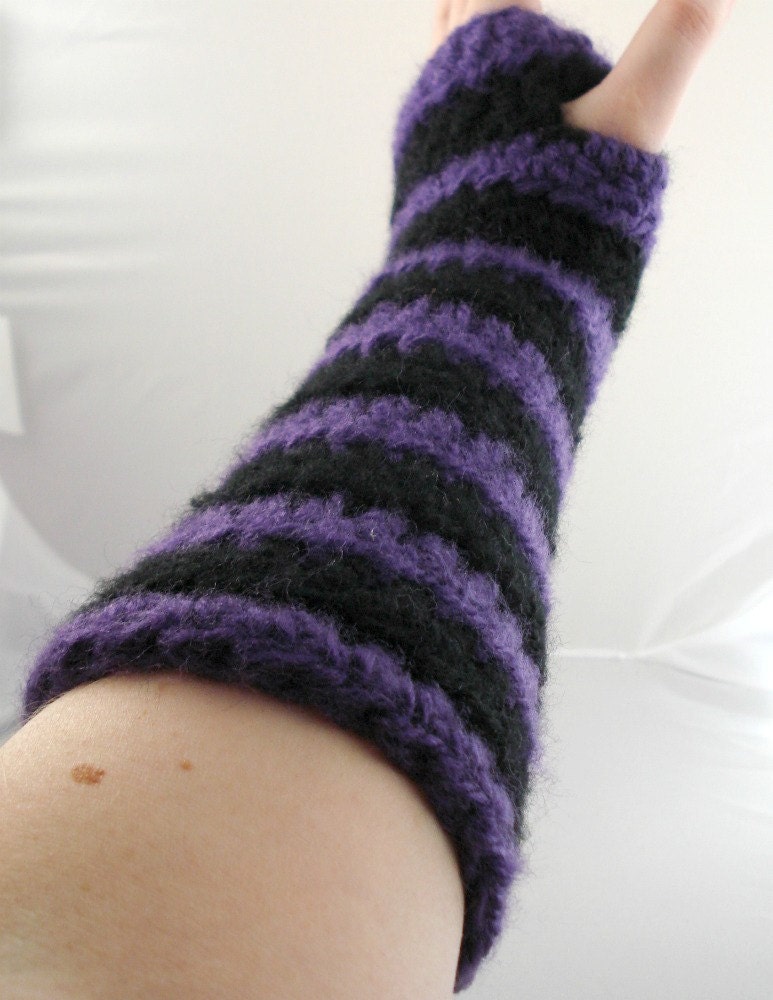 I started out making arm warmers for myself, because we have strange climate control in our office. (Seriously. The AC kicks on regularly in the winter.) My first desk was in the coldest part of the office, so there was a lot of bundling up. Now I'm in my own office, which tends to be warmer, but still oddly variable. Also, there are days when I just don't feel like wearing long sleeved shirts, but then I realize the error of my ways when I get to the office. So I like having a pair of my arm warmers close at hand.
They're perfect for wearing with short sleeved shirts or 3/4 length sleeved shirts, and they can be worn over a tight fitting long sleeved shirt as well. I'm planning to start making longer arm warmers soon to go past the elbow, which I plan to wear with the massive quantities of cap sleeved shirts that I seem to have acquired. The past the elbow arm warmers should also work well with short sleeved shirts.
In recent months, the color selection for the yarns that I use has expanded greatly, so there's a good chance that I can put together nearly any color combination you can dream up. Most of the arm warmers are made of acrylic or other synthetic yarn, but I can make them in wool blends as well.