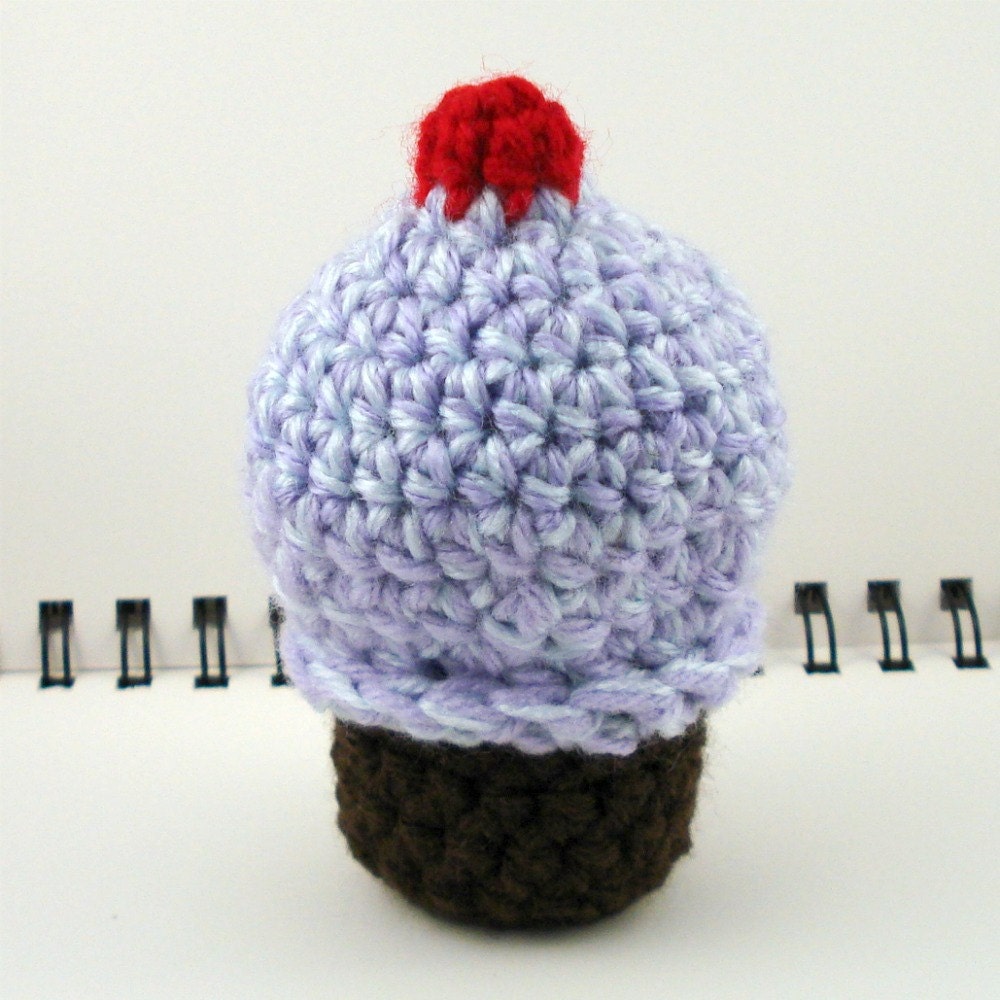 I love cupcakes! But sometimes, you want something that's cute like a cupcake but that you won't regret later. Enter crocheted cupcakes. Sure, they don't taste as good as real ones, but they're just as cute, and they have 0 calories!
These cupcakes also last a long time. They're great for decorations, or they can be used for pincushions (they're stuffed with fiberfill). And if you'd rather have a slightly more unusual cupcake, I make
Cthulhu cupcakes
(tentacles and all) and the ever popular
Jayne cupcakes!
I also have Halloween cupcakes, but those are seasonal, and not in the shop at the moment. (But if you're interested in Halloween cupcakes now, be sure to let me know! Otherwise, they'll be back around August.)
I'm always looking for ideas for more unusual cupcakes. I still want to make a Dalek cupcake, and I'm happy to hear other ideas you have!
+++++
And in other news, my ice cream cozies were featured in a blog today:
check it out!